Life on the Farm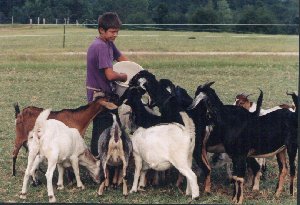 Looks like the goats like me, especially at feeding time.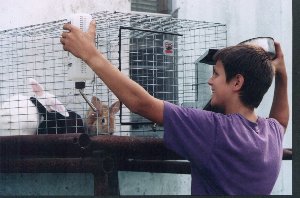 The rabbits like being fed also.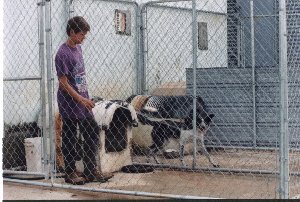 This is a nasty job, at times.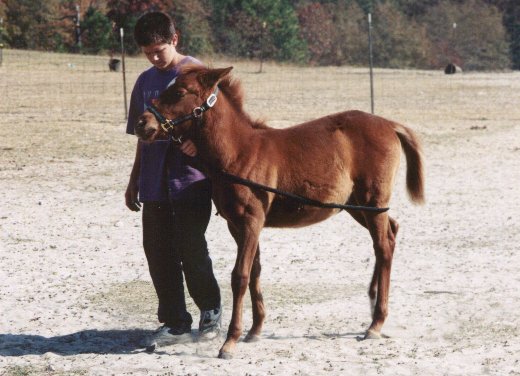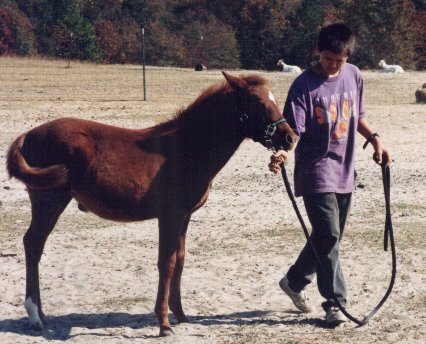 Teaching Dixie to walk with a lead rope is a hard job.
This is not all my chores. When I get more pictures I will put them on the page also.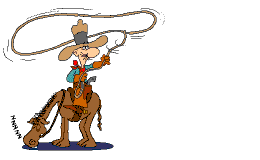 Photo credit to Susan Galloway.